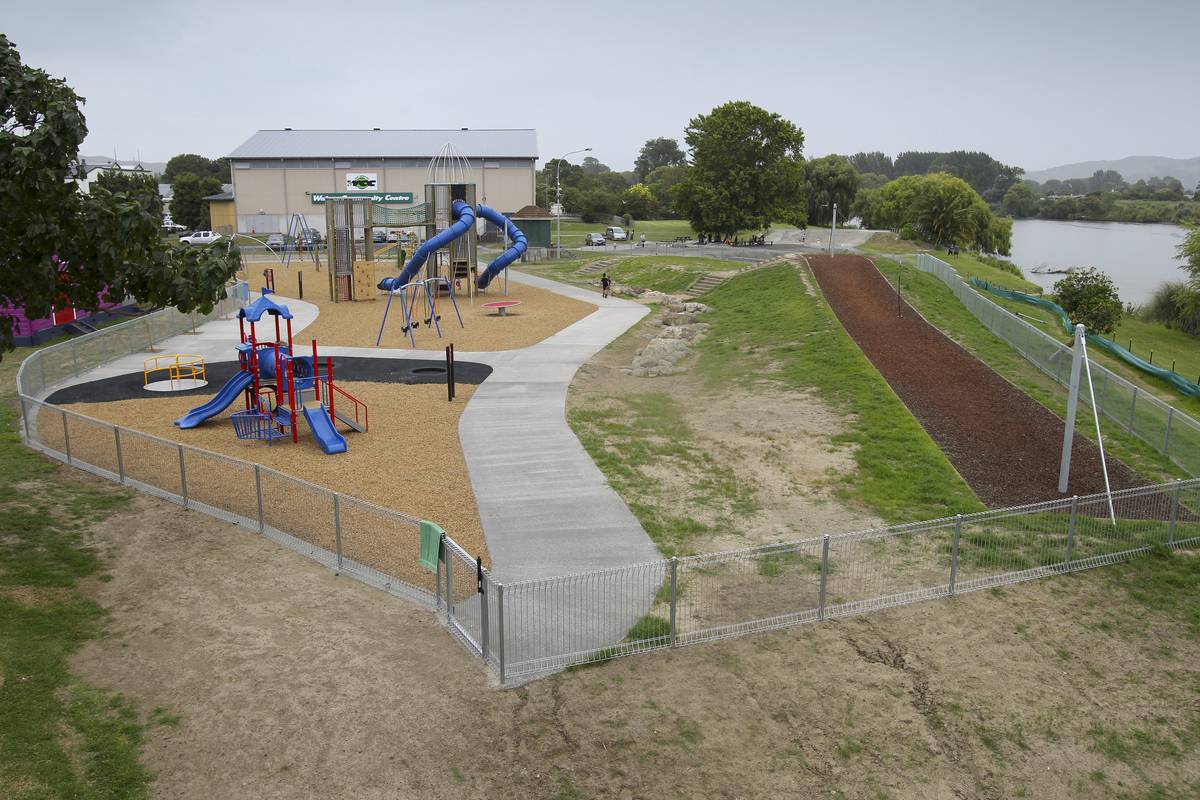 Wairoa's popular Destination Playground, already a hit with local children, is about to get another upgrade.
Stage two of the project will start this week with the installation of five picnic tables, CCTV signage and anti-climb guards to keep youngsters safe by preventing them from climbing the outside of the large rocket slide.
As the project is rolled out, water fountains, bike and scooter racks and eventually shade provisions and toilets will also be added the playground.
Wairoa Mayor Craig Little said he was thrilled with the popularity of the playground,
"We promised our kids we would open a playground for them before Christmas and we did that.
"Now the facility will only be better with the installation of even more features.
"Good things take time and it was always council's intention to build the playground in stages and roll out more facilities.
"The goal was for the kids in our community to have something fun to play on.
"The playground is being well used and adding these features will make it even better and even safer.
"Completing the playground in stages means we have been able to identify areas that need attention and address them."
Mr Little said one issue that had been highlighted was the need for children to be supervised when they were playing.
"It's a great facility for our town and it is important we keep our children safe when they are playing by not leaving them unsupervised."
Gisborne-based company Eastland Group, which operates Wairoa's local lines company, contributed $100,000 to the project, as part of an out of court settlement reached with Hawke's Bay Regional Council, following a spill two years ago at the Waihi Dam.
Other key funders include the Wairoa District Council and the Lottery Grants Board.
Fundraising for the $810,000 project started nearly three years ago, with the first fundraising event starting in April, 2015.
http://travel.einnews.com/article/432828335/6xQMgX7nAMYMwDH2?ref=rss&ecode=kmEGzPoMidBgMhqS